KONSOMATRIS(HOSTESS), 2020. CO-WRITER & CO-DIRECTOR, WITH ALASDAIR BAYNE.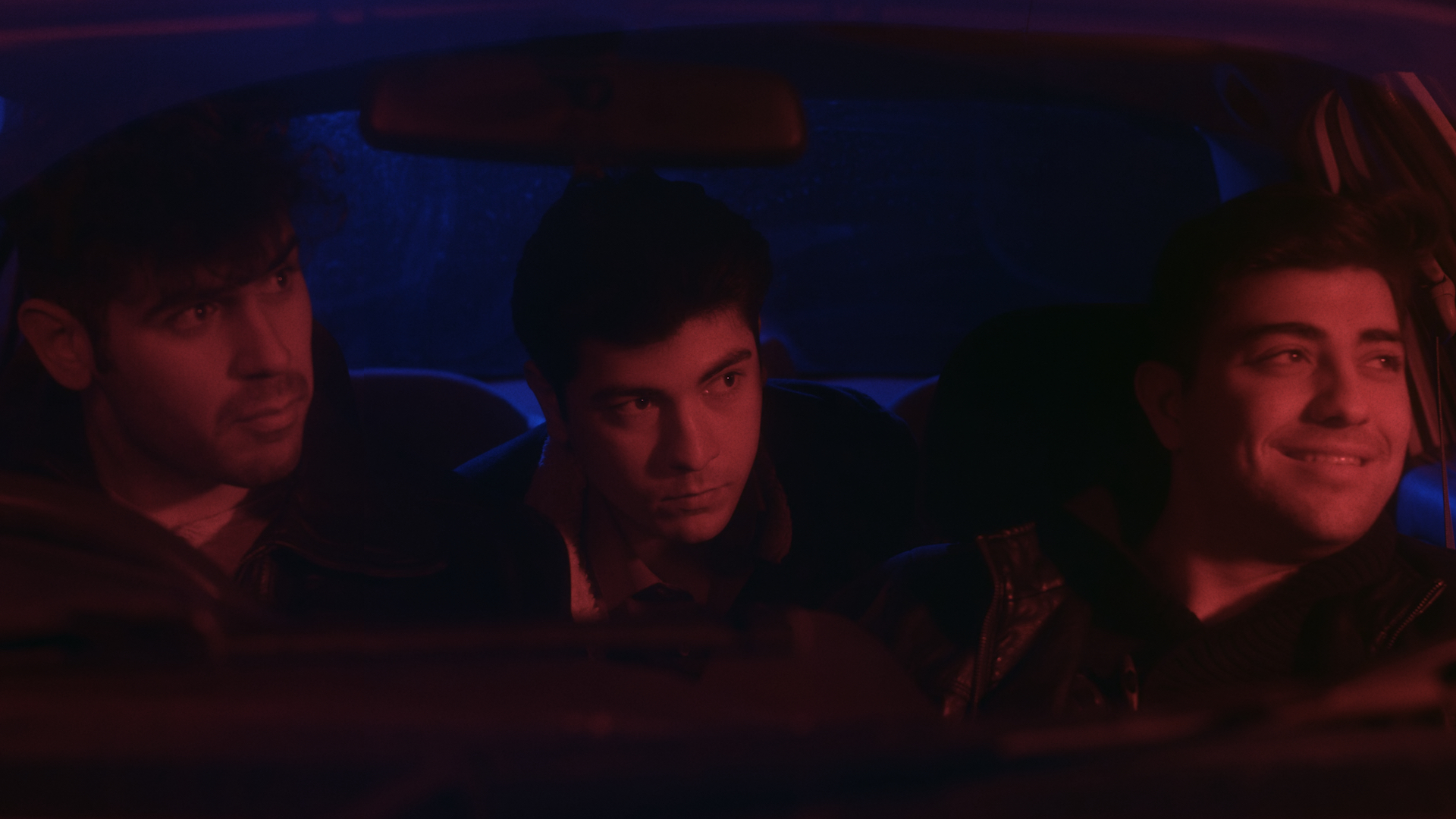 Only by going through the Turkish Cypriot teenage tradition of losing his virginity to a sex worker will Ahmet gain the right to become a man and win the heart of the girl he desires.
HAFTASONU(WEEKEND) – CYPRUS, 2016. WRITER & DIRECTOR.

Following his father's death, Hasan returns to Cyprus after many years. As he spends time in his childhood village with his grieving mother and childhood girlfriend, the inner struggle with his identity and the challenge of being in a traditionalist community resurfaces. The pressure to attend the funeral pushes Hasan to confront his past and to search for reconciliation, not only with his family and home but also with himself. Click here to watch a trailer for the film.
6th International Short Film Festival of Cyprus – Honorary Distinction for Best Actor Izel Seylani
14th Mediterranean Short Film Festival of Tangier (Morocco)
4th FerFilm International Film Festival (Kosovo)
BRÓÐIR(BROTHER) – ICELAND, 2016. ASSISTANT EDITOR.

In a remote village in Northern Iceland, two teenage brothers try to make sense of their lives and their relationship with one other.
Reykjavik International Film Festival
BEKLEYIS(AWAITING) – CYPRUS, 2016. ASSISTANT DIRECTOR.

A short film that explores the effects of conflict and war on a Turkish and Greek Cypriot child.
LEAVE – UNITED KINGDOM, 2012. WRITER & DIRECTOR.

This is the story of Maria, a young woman who has accepted her lifestyle of abusement and domination by Juan. A shared moment with a small child breaks the thick wall embedded around Maria's soul, leading her towards an opportunity for freedom. Click here to watch an extract.
Cyprus International Film Festival – Special Mention for Best Short Film
Ljubljana International Short Film Festival (Slovenia)
Fastnet Short Film Festival (Ireland)
Shqip International Short Film Festival (Kosovo)
Deep Fried Film Festival (Scotland)
Salento International Film Festival (Italy)
Cornwall Film Festival (United Kingdom)
Vibe Shorts, London (United Kingdom)
La Mosca screening, Amsterdam (The Netherlands)
Golden Island International Film Festival (Cyprus)
BIRD – SCOTLAND, 2012. ASSOCIATE PRODUCER.

Adolescence is the only period in which we learn anything…
BAFTA New Talent Award – Best Actor nomination for Lauren Grace Wilson (United Kingdom)
Raindance Film Festival – Best UK Short nomination (United Kingdom)
Encounters Short Film & Animation Film Festival (United Kingdom)
Glasgow International Film Festival (United Kingdom)
Alchemy Film and Moving Image Festival (United Kingdom)
Flatpack Film Festival (United Kingdom)
Travelling Film Festival, Rennes (France)
MALI – LEBANON, 2012. CO-EDITOR.

Mali revolves around the life of Mali, a Sri-Lankan domestic worker, locked within the household of her Lebanese employer in Lebanon.
Cannes Short Film Corner (France)
The European Independent Film Festival (France)
Pentedattilo International Short Film Festival (Italy)
Leiden International Short Film Experience (The Netherlands)
International Film Festival for Peace, Inspiration & Equality (Indonesia)
Festival du monde Arabe du Court metrage (Morocco)
LANDESCAPES – UNITED KINGDOM, 2013. ASST. DIRECTOR & PRODUCER.

A young couple living in London try to maintain their relationship amongst the pressure of their families, unemployment and alienation. Peter wishes to marry Ayse in order to stop living in the shadow of his mother. Meanwhile Ayse struggles to come to terms with her existence as an outsider within the society. The two look for a way to escape their conflicts, unaware of each other.
Shqip International Short Film Festival (Kosovo) – Best Actress for Mengu Turk
Ankara International Film Festival (Turkey)
London Turkish Film Festival (United Kingdom)
SHOWREEL 2010-2012.