29/01/2022 – A few days ago, I left Italy after 6 days of non-stop talking, hearing and thinking film. These short-term experiences are very intense, and suddenly what you have imagined in your head as a potential film begins to feel ever so real. This is further exacerbated by the impending next phase of development; leaving the comfort zone of writing and moving on to putting together the other pieces of the puzzle. Cast, crew, locations, and of course, seeking funding.
Being selected for Midpoint Shorts has opened up opportunities for us. We pitched at the When East Meets West co-production forum. We've spoken to acclaimed filmmakers, festival programmes, sales agents and potential co-producers. However, none of this means anything if we don't make the film. So 2022 will be a year of trying our best to see what is possible, in order for us to make our short film 'Night Shift'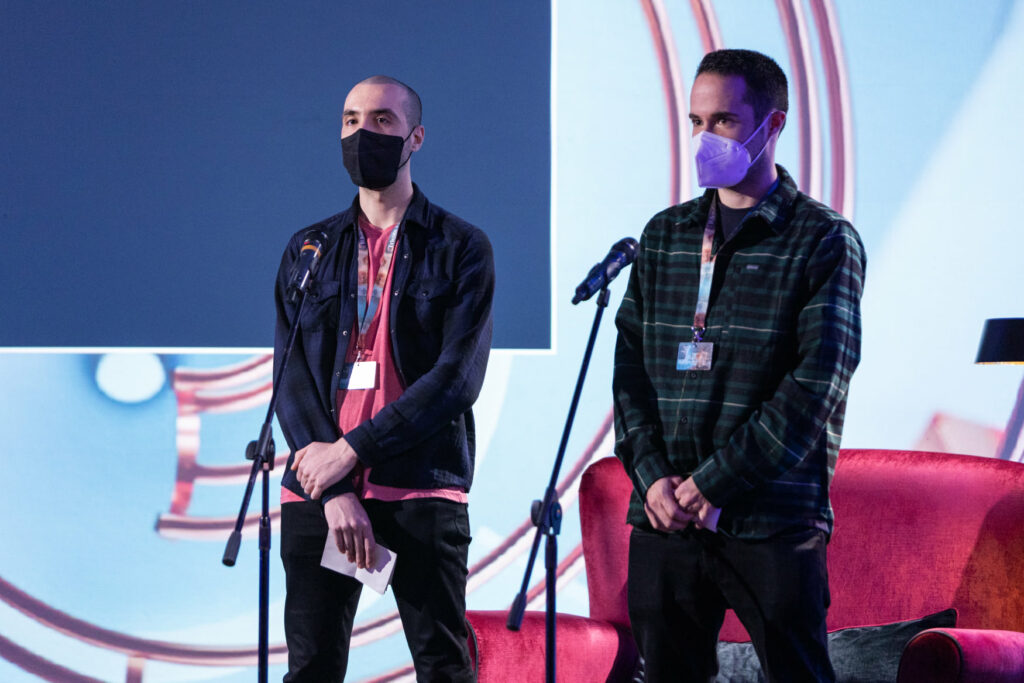 Night Shift is an absurd drama that takes place in Cyprus, or at least a near future version of Cyprus where extreme beliefs have become normalised. A young and enthusiastic cadet named Yasin is assigned to his first shift guarding the Cypriot coastline from the enemy they call outsiders. Yasin is quite excited to be mentored by Gokhan; an exceptional veteran of the border patrol. However Gokhan has a new found passion in life: baking cakes.
Using drama, humour and absurdity, we have attempted to create a narrative that will serve as a warning of prejudices already present in our society. Any co-producers and collaborators out there, reach out to us as we would love to find a way to work together!