16/12/2017 – A strong quality of mainstream, independent and auteur works made 2017 a great year for film and television! As I spent a lot of time in the cinema, as well as consuming an unhealthy amount of television, I decided to put together my Top-10 of 2017 that contains both visual mediums. Looking through my choices below, it puts a smile on my face to see a common theme that binds many: Gender/race representation and masculinity.
First of all, my list of Runners up in no particular order: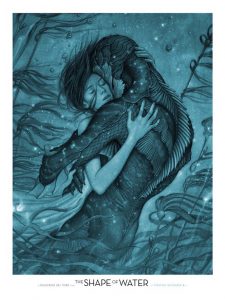 Menashe: A humble, sweet and emotional tale of a father and son in a small hasidic community, that in a way, functions as a docu-drama.
The Venerable W: A horrifying insight into the world of hate preaching that has caused thousands to flee their lands in Myanmar.
Nathan for You Season 4: There is nothing like it on television right now, and it's a must watch for anyone that loves strange and awkward humour. It also has one of the most surprising last episodes of any series, ever.
Before the best, I have to mention the most two disappointments: Sadly, Star Wars: The Last Jedi. 20 minutes of good scenes amongst 2 hours of absolute average TV episode filler was not what I expected at all. The worst of the year for me was Brawl in Cell Block 99. The most overrated film by far, it felt like watching an unfinished cut. An utter bore with no pace, no conflict and worst of all, it used the excuse of being an ode to exploitation films by just being utter lazy in its execution.
With that out the way, time for my Top 10!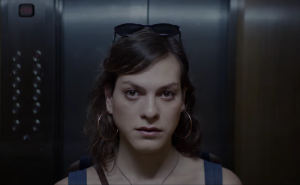 10- A Fantastic Woman: I would ideally remove the two superfluous fantasy sequences, but otherwise, it's unique and daring. It has such a powerhouse performance by trans actress Daniela Vega, that it remains magnifying from beginning to end.
9- Strong Island: A devastating and heart breaking documentary that analyses the death of the brother of the director. One of the many films on my list that deals with the racial divide and racism in the USA.
8- Makala: The human endurance is at the heart of this documentary set in Congo. So simple in its premise, it's that simplicity that makes it utterly powerful.
7- Get Out: This film took me by surprise. It showed with such ease that you can be a mainstream release that's funny and scary, but also deal with racism in a totally original way!
6- Call Me By Your Name: Despite lacking the depth of God's Own Country, and disappointing in its exposition-filled finale, the film masterfully hits the emotional heights and dramatic cues. It's brave and honest. The acting of Timothée Chalamet is out of this world.
5- Blade Runner 2049: It's a miracle that a sequel to Blade Runner can be this good. There are some lazy storytelling shortcuts during its running time, but who cares when the visuals, the sound, the music and the atmosphere is this hypnotising. A rare case of a sequel living up to the original.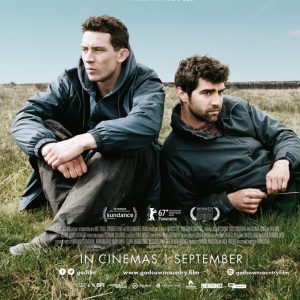 4- God's Own Country: Another great example of gay romance that really has hit its stride this year. Clearly the best love story of the year. It feels real and it earns it.
3- Better Call Saul Season 3: The best television series out now, and at its best this season. There are so many iconic sequences that play out with no dialogue, the tension at times can be unbearable and the drama is heightened to its maximum. Who would have thought it could go head to head, and even excel the quality shown by Breaking Bad?
2- The Florida Project : No question or doubt, it's the best film of the year. Out of all the films on this list, it's the one that stuck with me the most and the one I would in a heartbeat go and watch again. It's been a long time since I've witnessed childhood innocence portrayed with such nuance and such joy. The ending is also something special.
1- The Vietnam War: The 10 part series about this particular war is not only a detailed analysis of the American struggle, but an examination of humanity over the course of history and a look at the mistakes we make repeatedly. Despite the heavy subject matter, it was exhilarating on another level. The biggest praise I can give this series, is that it made me understand America and what makes it tick.